Here you will find more information on travelling to Bhutan such as when to visit, visas, entry and exit and your stay in Bhutan.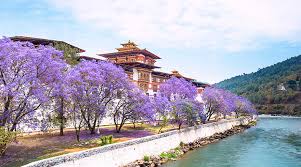 Located in the eastern part of the Himalayas, Bhutan experiences four distinct climatic seasons – Winter, Spring, Summer and Autumn. The central districts of Punakha, Wangdue Phodrang, Mongar, Trashigang and Lhuentse enjoy a semi tropical climate with very cool winters, and warm summers. Thimphu, Paro, Trongsa and Bumthang have pleasant summers, but cold or freezing winters with monsoon rains, mainly from June-August.
Late September sees the advent of autumn which is convenient season for trekking till November before the winter cold sets in. Winter months of November through February are generally dry with daytime temperatures sometimes falling below zero degrees Celsius. The valleys experience strong winds which affect the temperatures. The southern part of Bhutan is tropical and in general the east of Bhutan is warmer than the west of the country.
Most of the towns in Bhutan are located in river valleys. Travels among these towns involve driving over high passes, along rivers, across valleys and through picturesque villages.
Visa fees are as follows:
Single entry: US$ 40 per person

Double entry: US$ 80 per person

Triple entry: US$ 120 per person

Multiple entry: US$ 200 per person
We will process your Visa on your behalf. Approval for visa will be granted by the Tourism Council of Bhutan after the receipt of your tour payment. This visa clearance is communicated to all entry points into Bhutan. Your passport is stamped on arrival in Bhutan at your entry point. It is advisable to bring along two recent passport-size photographs (with name and passport number printed clearly on the back) which you may need to provide at the immigration. Once the tour plan is agreed upon, we will send you the visa form requesting for the information required for processing your visa.
Tariff
The Government stipulated minimum daily tariff for visits to Bhutan is US$250 per person. Surcharges for individual travellers and smaller groups (less than 3) apply. These rates are inclusive of all government taxes and royalty, accommodation in standard three star hotels on twin sharing basis, meals, tour guides, transportation and equipment for trekking.
The rates do not include –
Flight tickets into and out of Bhutan

Visa Fees

Guides skilled in languages other than English

Four star and luxury hotels

Medical and Travel Insurance

Any tips
The tariff provides a rough estimate of the costs within Bhutan but depending on your needs, your costs may vary. We will provide details on your travel costs as we discuss and plan your trip.
Payment
Full payment for the entire tour must be made in advance to enable us to process your visa and arrange permits for your travel within Bhutan. Your payment is made into the bank accounts of the Tourism Council of Bhutan who disburses your payment in Ngultrum (local currency) only after the completion of your visit to Bhutan.
It is also advisable to make payments for your Druk Air tickets as soon as your itinerary is finalized to help us secure seats on your requested dates. Details on payment will be issued once your travel plans are finalized.
Cancellation Policy
The following charges will apply for cancellations. This is in line with the guidelines issued by the Tourism Council of Bhutan.
within 30 days of start of programme ~ no charges

within 21 days ~ 10% of rate

within 14 days ~ 15% of rate

within 7 days ~ 30% of rate

less than 7 days or without notice ~ 50% of rate

after arrival in Bhutan ~ 100 % of rate
However for the airfare the following will apply –
100% refund if cancelled 30 days or more from travel date,

50% between 30 and 10 days from travel date,

No refunds if cancelled within last 10 days from travel date but valid for one year from date of issue.

In addition, additional administrative fees apply for cancellations of air fares.
Flying into Paro is the most convenient way to come to Bhutan. Druk Air flies regularly into Bhutan from Bangkok (Thailand), the Indian cities of Kolkata and Delhi and Kathmandu in Nepal. Druk Air also has a few flights from smaller cities of Bagdogra, Gaya and Guwahati. They also fly twice a week from Dhaka (Bangladesh) and Singapore.
Bhutan Airlines also operates regular flights from Bangkok, Thailand, from Delhi, India and Kathmandu, Nepal. Please contact us for detailed flight schedules.
Entry into Bhutan and exit are also possible by road through the towns of Phuentsholing and Samdrupjongkhar in southern Bhutan. Phuentsholing is a convenient entry/exit point if you visit the states of Sikkim, West Bengal and Assam in India. You can also exit from Samdrupjongkhar in the east to the Indian state of Assam. Druk Air also now flies from Paro to Bangkok with a stopover at the Indian city of Guwahati in Assam, about 110 km from Samdrupjongkhar.
Upon entry into Bhutan, you can import the following items (besides your personal effects), free of duty and taxes, in the quantities specified.
1. Personal effects for daily use
2. Two litres of liquor, 400 cigarettes and 150 grams of pipe tobacco - requires declaration
3. Instruments or appliances for professional use;
4. Photographic equipment, video cameras and other electronic equipment for personal use - requires declaration
All visitors are required to complete a customs form and hand it over to the customs authorities on arrival. Articles as mentioned in 3 and 4 must be declared on the customs form. If these items are disposed of in Bhutan (sale or gift), they become liable for customs duty. Import of plants, soils etc. is subject to quarantine and these items must be declared on arrival.
The following are prohibited from import into the country:
1. Arms, ammunition, explosives and military equipment;
2. All narcotics and drugs (exempt are medically prescribed drugs);
3. All wildlife products, especially from endangered species;
4. Antiques.
You can export the same articles in the quantities specified as imported.However, the following are prohibited for export –
1. Arms, ammunition, explosives and military equipment;
2. All narcotics and drugs (exempt are medically prescribed drugs);
3. All wildlife products, especially from endangered species;
4. Antiques.
Visitors are advised to be cautious in purchasing old and used items, especially of religious or cultural significance, as such items may not be exported without a clearance certificate. If you decide to travel with us – be assured that you will be informed of all these and any other additional details applicable.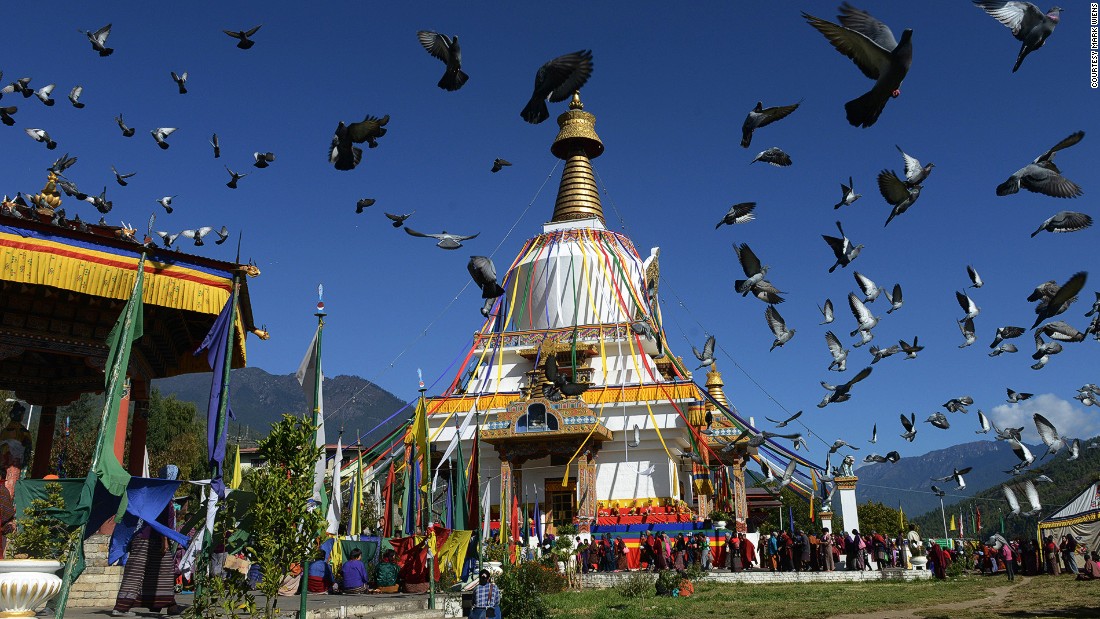 Over the years, many quality hotels have come up in Bhutan. The hotels we use are Tourism Council approved hotels, which are three star and over.
The hotels are well maintained and have all basic amenities such as geysers for hot water and ensuite bathrooms are properly maintained. Visitors can be assured of their warmth and comfort of the hotels and the ambience and the hospitality offered by the hotels are good.
The 5 star hotels are mostly located in Thimphu, and in Paro, towns like Punakha, Gangtey and Bumthang also have a variety of hotels that are comfortable. Smaller towns and villages in the interiors also have Tourism Council approved farmhouses and homestays where you can stay. For trekking, it is usually camping in tents and at some purpose-built cabins sprinkled along some main trekking routes.